H i g h Q u a l i t y V i n y l M a s t e r i n g a n d S t a m p e r S e r v i c e
XL Productions offers high quality disc mastering services for pressing plants and labels worldwide. With our in-house disc mastering studio and stamper lab, we're able to quality check each cut before it goes to press, saving valuable time at the pressing plant. With the soon-to-open Studio 2, producers, engineers and artists will once again be able to attend the mastering session and be part of the final creative process that determines how their record will sound.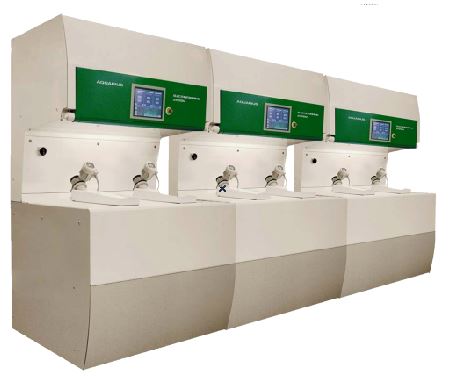 A brand new hi-tech plating facility allows us to immediately process freshly cut lacquer master discs, well before any natural deformation or "springback" of the soft lacquer groove can occur. This "springback" distorts the geometry of the cut groove.
Master lacquer discs must be processed the within 72 hours of cutting to prevent high frequency loss, development of horns and increased surface noise. This delivers a better quality record with low surface noise and with the EQ and dynamics fully intact as per the master cut. Our facility allows processing of lacquers within 1 - 2 hours after cutting.

Direct-To-Disc recording sessions with a live audience of 50-60 people are available. Our comfortable performance space includes sound, staging and lighting. Video streaming of the cutting process to the audience area and to an international internet audience with a multi-camera live mix is also available.
Mastering Studio:
View Studio 1 and the capabilities of Australia's premier disc mastering studio.
Facility Tour
Check back soon to see a video of our full facility and what makes it unique.