P r o d u c t s a n d S e r v i c e s
D i s c M a s t e r i n g & C u t t i n g
Master Lacquers for record pressing
Reference Cuts for instantaneous playback
Cutting from digital and analogue sources
Full 100% analogue mastering for AAA records
Speeds : 33.3 and 45rpm
Sizes: 7", 10" and 12' as standard. Others on request.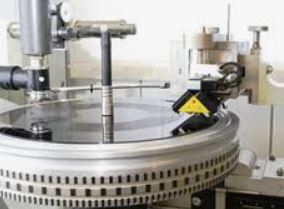 S t a m p e r s
Sizes: 7", 10", 12" processed from our master cuts or customer supplied mothers or fathers.
Full quality check of mothers, de-ticking and de-horning where required.
Shipped worldwide by DHL with two-day shipping available.