Equipment For Sale August 2020
Coming up soon:

Neumann VMS70 disc cutting lathe. Fully refurbished. Includes SX74 cutterhead.
Neumann VG66 Amplifiers. Fully refurbished by Paul Gold.
Available Now:

1. Neumann VG66 amplifiers needing refurbishiment. Power supplies missing numerous cards.
2. Sibert OCP36/TV Stamper Centering and Punching Machine with video monitor. Precision of 10 microns.
3. Vats and titanium anode baskets for Alpha Toolex AES, PS200 and Aquarius Galvanic Systems
4. Cloned parts for Neumann VMS70 lathe including turntable, vacuum platter, lathe base, microscope arm and more on demand. Let us know your requirements.
Wanted:

1. Neumann U473, U473A, U473SP compressor/limiters.
2. Neumann SAL74 and SAL74B amplifiers
3. Toolex Alpha PS200, AES and Aquarius galvanic systems and parts
4. All types of disc cutting and record manufacturing equipment.

Please contact us with your requirements or any equipment offers.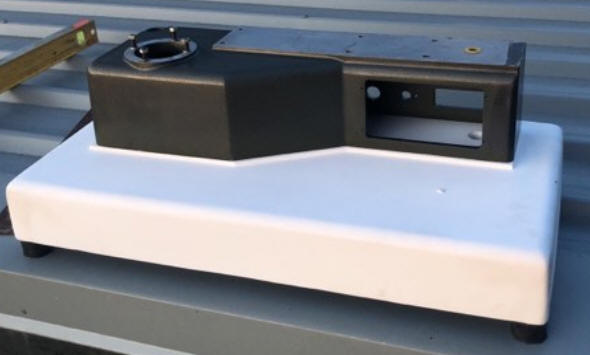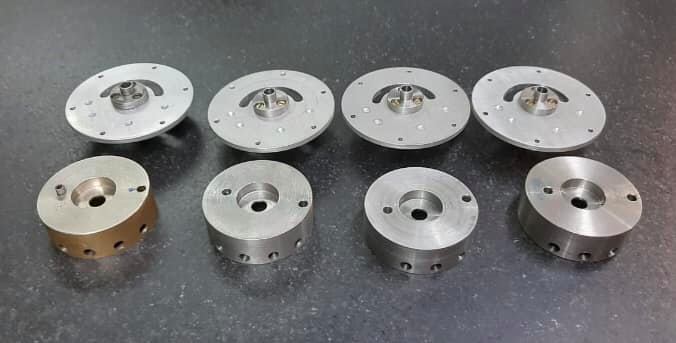 AM66 Lathe Base In White Vacuum Chuck Size Selector